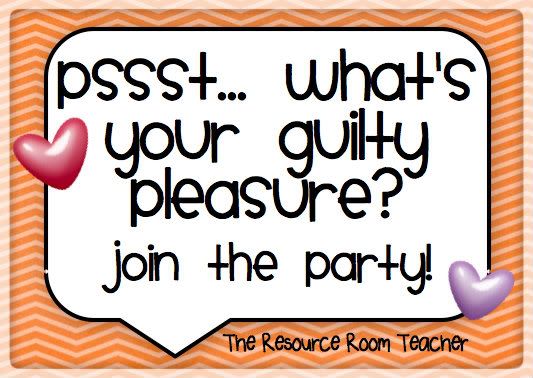 I am excited to be linking up to Ashley over at
The Resource Room Teacher
for her 1st Linky Party.....Guilty Pleasures!
Like everyone else, I have a few guilty pleasures....let's see!
I absolutely love the stuff.....and not the diet or decaf! Terrible I know, but I can't help it....it's my favorite! I love to put it in the freezer and make it like an icee, but I try not to drink it too often!
2. The Big Bang Theory....my favorite sitcom!
My daughter introduced me to this hilarious cast a year or so ago and I have been hooked ever since!
They crack me up!
I love most sweets, but I have been hooked on pizookies since having my first one at
BJ's
a couple years ago. I make them at home every now and then with break and bake cookie dough. My favorite is white chocolate chip & macadamia nut with a scoop of vanilla on top.....:) Haven't made them in a few months and now I am craving one really bad!!!
I'm not much for what I call "trash tv", and I don't watch this often, but I will watch this if I'm working in my craft room and don't have to subject my husband to the torcher. I don't know why I like it, but I do! I enjoy watching the little girls dance routines the most. I also watch a little Toddlers & Tiaras....again, I don't know why! LOL...:)
I spend entirely too much time surfing and checking the sites and blogs I love.....facebook, ProTeacher, dozens of blogs, & Pinterest! WAY too much time, but I can't help it.....there's just so many cool things to do, make, cook, copy, etc.....I can't stop myself!
Anywho.....those are my guilty pleasures, what are some of yours?
...